Awesome projects makes happy clients
Some of our latest projects ...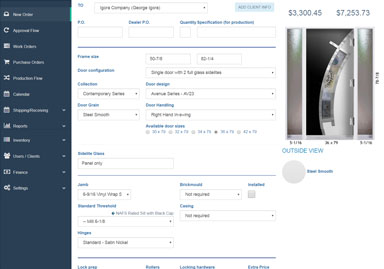 Web-based complex and robust application for door manufacturer in Toronto, Canada. The application allows automating the ordering procedures according to the client's custom requirements. It also allows seeing the entire process of product quotation, ordering, production, scheduling and release.
This solution allows the company TO SAVE MORE THAN $20000 a month on labour and error prevention costs.
System features:
Friendly web interfaces for client, dealers, agents, administrators
Role-based access control: for administrators, employees
Scalable module-based software architecture
Custom order compilation and procedures with heavy dependencies
Product image compilation
Complex price generation
Schedules and booking systems, dates control
Approval, production, release flows
Financial & invoicing systems
Supporting file generation
General and custom reporting
Notifications
and more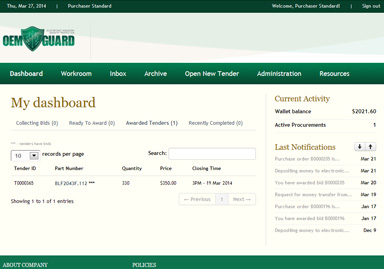 From the idea to deployment. Web-based application featuring online brokerage system based on a reverse auction. The system allows to source, award and manages the total procurement process of requested goods.
System features:
Friendly web interfaces for buyers, sellers, agents, administrators.
Order placement and procurement flow
Financial and bookkeeping systems
File generation and more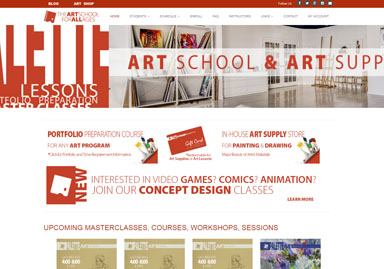 Web-based art school management software allows the owner easy to manage the schedule of both ongoing and special classes, students in classes, generate attendance, invoices and more. Application is integrated with a well-known cms system WordPress, which allows owners and administrators to create content using system data.
System features:
Management interfaces for administrators, students, teachers
AUTOMATED attendance according to schedule and days off
Generate and send invoices, statements, payment reminders
Manage ongoing and special classes
Assign teachers and models to classes
Manage students portfolios
Manage curriculum
Automated registrations
and more .....